FAFC 1984 Limited Edition Gin
Thursday, 10 May 2018 20:06
Many thanks to everyone who has placed a recent order for the FAFC 1984 Limited Edition Angus Berry Gin.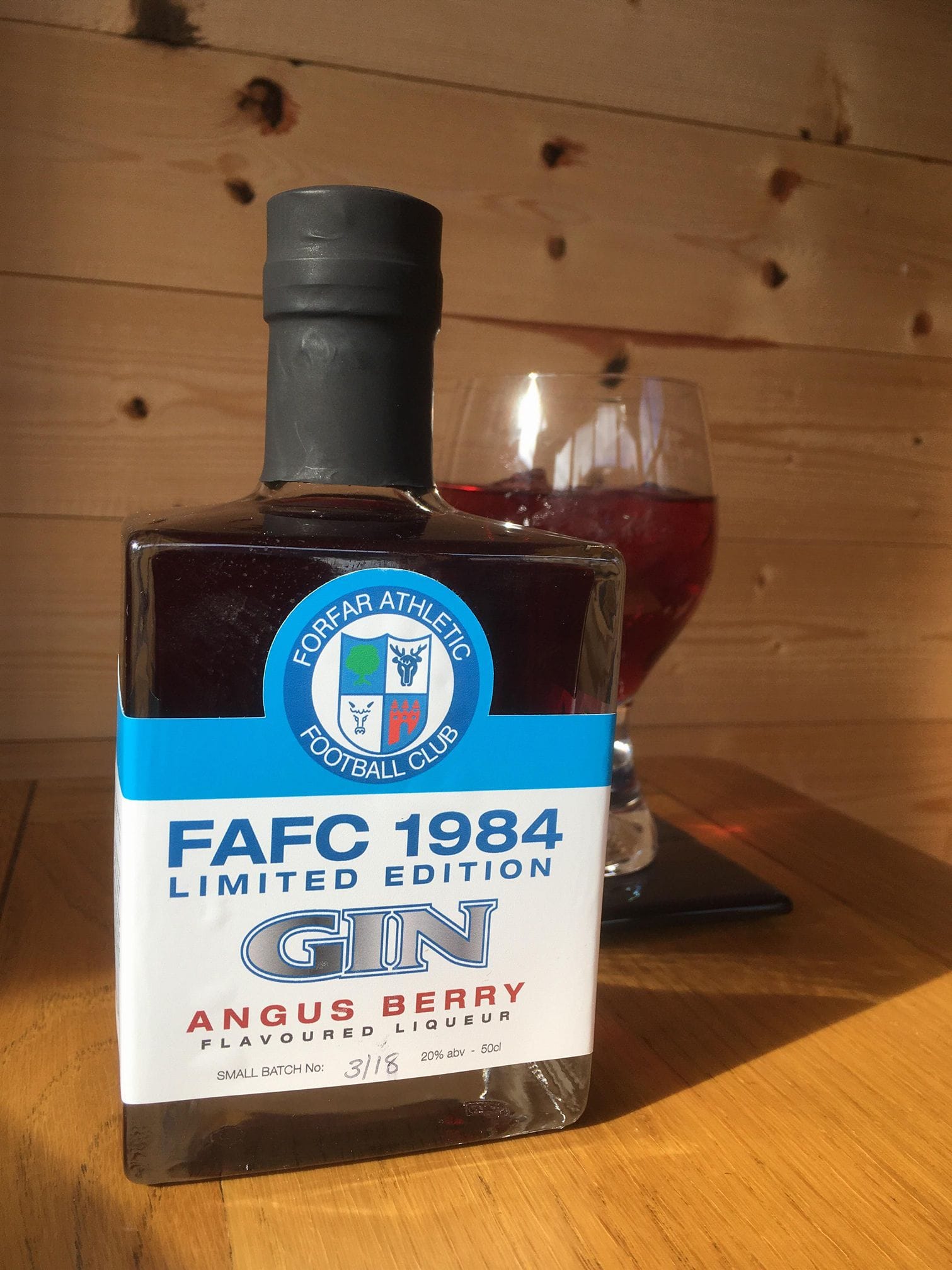 Your Gin will be available for collection at the Forfar Farmers Market* this Saturday, 12 May, from the The Gin Bothy Stall.
The stall will be open from 10am-1pm and we would ask that you pay with cash as we can't process card payments at this time.
If you have not had a chance to pre-order don't despair as there will be some additional bottles available for purchase on the day. Orders can also be placed for collection at the next Farmers Market on 9 June by emailing This e-mail address is being protected from spambots. You need JavaScript enabled to view it
For those who have tasted this very special drink we hope you agree it is very palatable especially in this lovely sunny weather!