UPDATE: Wall of Fame
Monday, 13 March 2017 18:41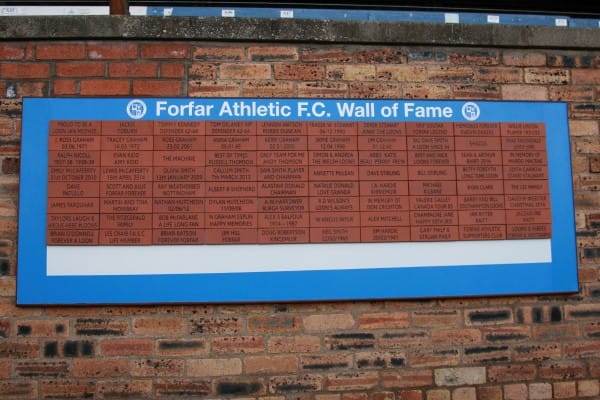 The first eighty bricks in the Station Park "Wall of Fame" are in place to the east of the entrance tunnel at Station Park and were most favourably commented upon on Saturday past..
There are still around a further thirty bricks to be placed and it is hoped they will be in situ by the next home league fixture on March 25th.
There is still however every opportunity for fans to have their name 'in with the bricks' at Station Park.
For your £50 donation to club funds, have your name, a loved one's name or a message engraved into one of the commemorative bricks.
Each brick also comes with its own Certificate of Authenticity.
For further detail e mail This e-mail address is being protected from spambots. You need JavaScript enabled to view it , contact any club official or visit the club shop on match day.